Actions
Images & Seller Information
Details
Country Of Origin: South Korea
There are no specifications for this product
There are no additional information for this product
Description
DOUBLO - FACE LIFTING MACHINE
Doublo
2nd Generation of HIFU, DOUBLO has an extensibility not just in mechanical innovation but in more accesses to human being.
Introduction
A. Transducers,- Decrease damage on the surrounding tissues
- Generate more accurate coagulation
- Lower consumables cost thanks to more durable transducerB.128 CH. High Resolution Image Probe,- Precise and real-time image before and during the treatment
- Diverse applications and analysis with a high performance software
- Quality treatment with a high resolution imaging systemC.Doublo Control SystemsThe control system is consisted of two parts. The upper one is the image control system. The lower one is HIFU control system for ultrasound generation. Controlling two monitors simultaneous, so easy to capture the targeting image and better to control unit.D.User-Friendly InterfaceManage all of parameters on the one screen.

E.Optimized 3 CartridgesUtilize optimized cartridges up to treated areas.

Mechanism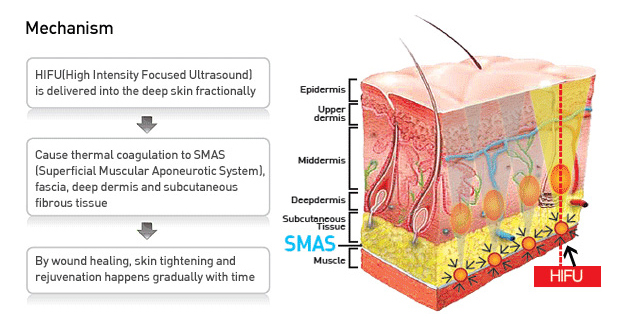 Application- Skin Tightening and Rejuvenation
- Non-Invasive Lifting for Face
- The Eyebrow Lifting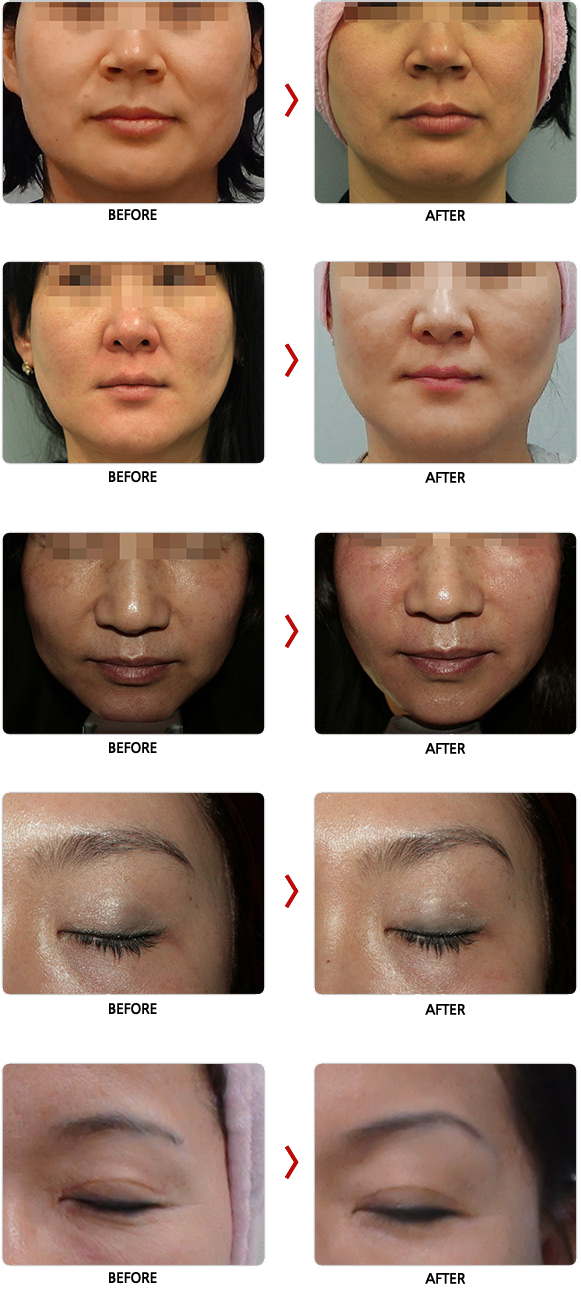 Specification

Energy type
 
HIFU
Fluence
 
0.2~2J/cm2(0.05 Step)
Cartridge
 
M7 7.0MHz,3.0mm
D4 4.0MHz,4.5mm
D7 7.0MHz,4.5mm
Spacing
 
1.0~10mm
Length
 
5.0~25mm (1.0Step)
Electrical Requirements
 
AC 100-240V, 50/60Hz
Weight
 
25Kg (Cart excluded)
Dimensions
 
400 X 455 X 460 ( W X D X H )
(Cart excluded)
advantages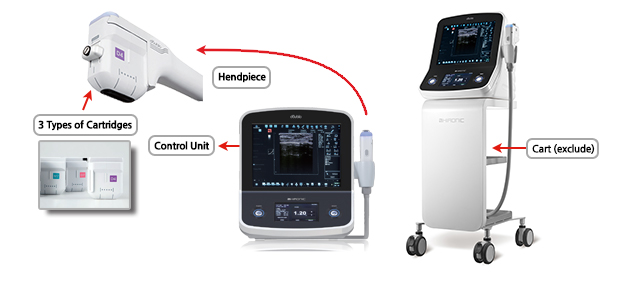 Strength of Doublo- More Precise and Safe
- Real-time High Resolution
- More Reasonable Consumables Cost
- More Durable
- User-Friendly Interface